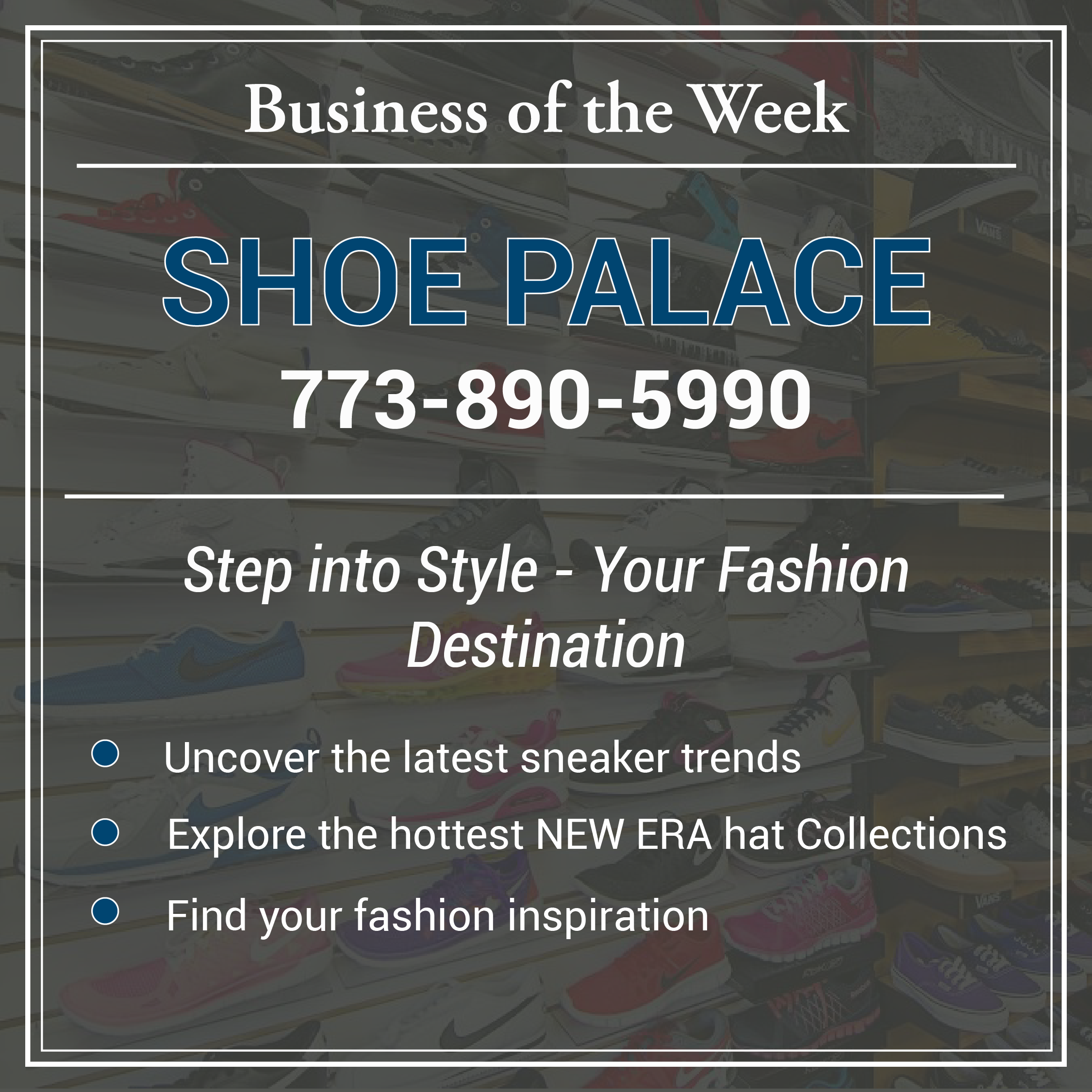 Shoe Palace located at 4246 Archer Ave in Chicago, Illinois, is a popular footwear retailer.  This go-to destination for sneaker enthusiasts has had their doors open since 1993.  Arturo Ramirez started this business when he arrived from Mexico in 1992.  This location was opened in 1999 and has since remained family-owned and operated.  Today the Shoe Palace has become well-respected within the sneaker community.
The store offers a wide range of footwear for men, women, and children.  Shoe Palace has an awesome selection of soccer merchandise, such as footwear, apparel, and all the accessories necessary to play.  They offer something for the entire family carrying the most popular brands in the sneaker industry, including Nike, Jordan, Adidas, Puma, and Reebok, among others.  The Shoe Palace also carries a great selection of urban footwear and work boots!  Whether you're looking for the latest releases or classic sneakers from years past, Shoe Palace has something for everyone.
In addition to footwear, Shoe Palace also offers a variety of apparel and accessories.  "Our New ERA hat selection is so big there are hundreds of styles to choose from."  Customers can also find t-shirts, hoodies, jackets, hats, and more from popular streetwear brands such as Champion, The North Face, and Stussy.
What Sets Shoe Palace Apart?
According to Monica, a current representative at Shoe Palace, "We love to provide our community with great deals and offer the experience of trying on the items before purchasing them.  That is something you can't do when you purchase online.  We are also happy to put items on layaway for our customers.  Coming to visit our store you will meet friendly people willing to help you find the perfect soccer shoe for you, or the awesome NEW ERA hat to complement your outfit!  We love talking and seeing returning customers."
Shoe Palace prides itself on providing exceptional customer service.  The store's staff is knowledgeable about the products they sell and can help customers find the perfect pair of shoes or outfits. 
This store is an all-around fantastic destination for anyone in the market for streetwear and new footwear.  The wide selection of products, excellent customer service, and competitive pricing is why Shoe Palace has been a fixture in the Chicago sneaker community for nearly 30 years.
View SHOE PALACE SOCIAL MEDIA