Discover Quality Dental Care at Romo Dental – Your Smile's Best Friend! –

SSA 39 Spotlight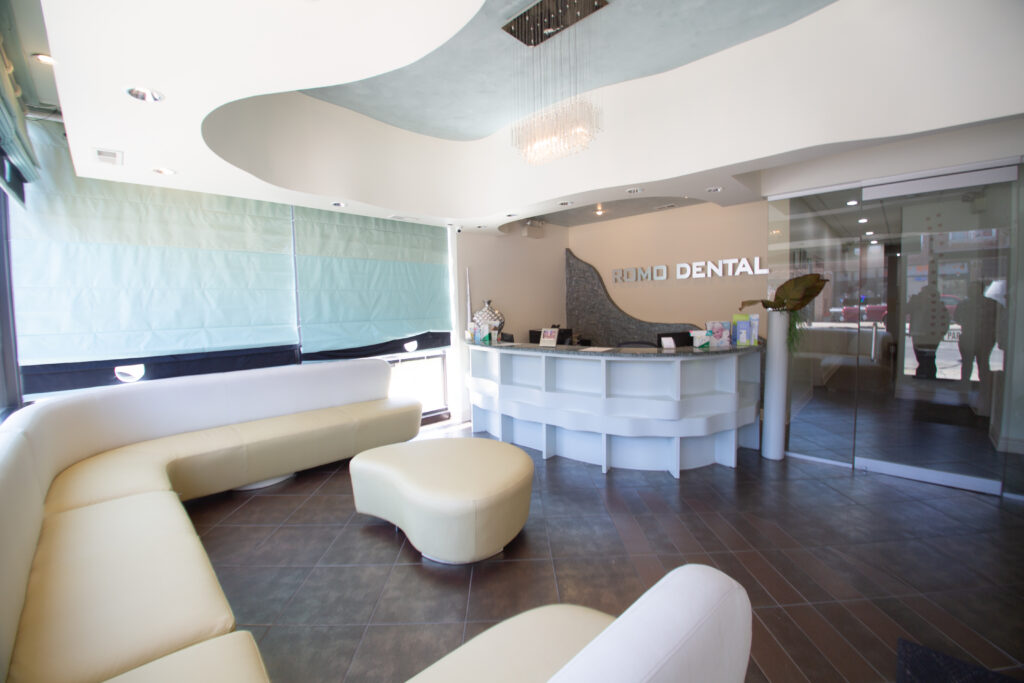 Romo Dental – SSA 39 Spotlight
Are you in search of a friendly, reliable dental practice in the heart of Chicago? Look no further! Romo Dental, located at 4148 S. Archer Ave, Chicago, IL 60632, is your go-to destination for all your dental needs. With a commitment to providing top-notch care and a passion for creating beautiful smiles, Romo Dental is dedicated to serving the community and ensuring that your dental health is in excellent hands.
About Romo Dental
Romo Dental is a family-owned and operated dental clinic that has been a trusted pillar of the Chicago community for years. Located in the vibrant neighborhood of Archer Heights, they have built a reputation for their high-quality dental services and a warm, welcoming atmosphere that makes patients feel right at home.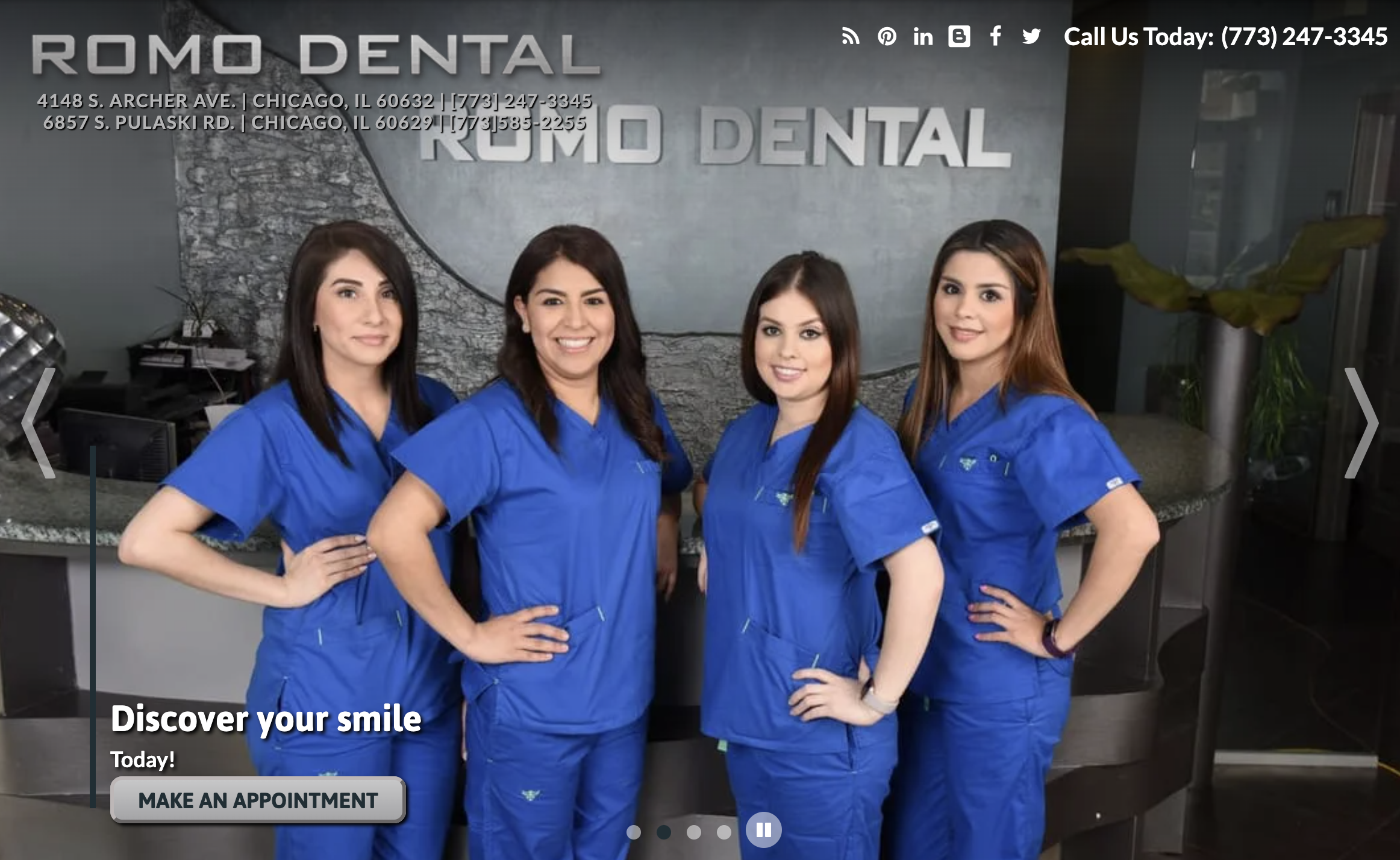 "Romo Dental is amazing! The staff is friendly, and they make you feel right at home. Dr. Romo is gentle, caring, and incredibly skilled. I couldn't be happier with my dental care!" – Sarah H.
"I've been a patient at Romo Dental for years, and I can't imagine going anywhere else. They truly care about their patients and provide top-quality service. I highly recommend them to everyone!" – James M.
Contact Romo Dental Today
Your smile is one of your most valuable assets, and it deserves the best care available. Romo Dental is the perfect choice for individuals and families looking for exceptional dental services in Chicago.
Visit Romo Dental at 4148 S. Archer Ave, Chicago, IL 60632, or call (773) 247-3345 to schedule an appointment. Discover a dental practice that's dedicated to your oral health and committed to helping you achieve a beautiful, healthy smile.
Don't wait – let Romo Dental be your smile's best friend!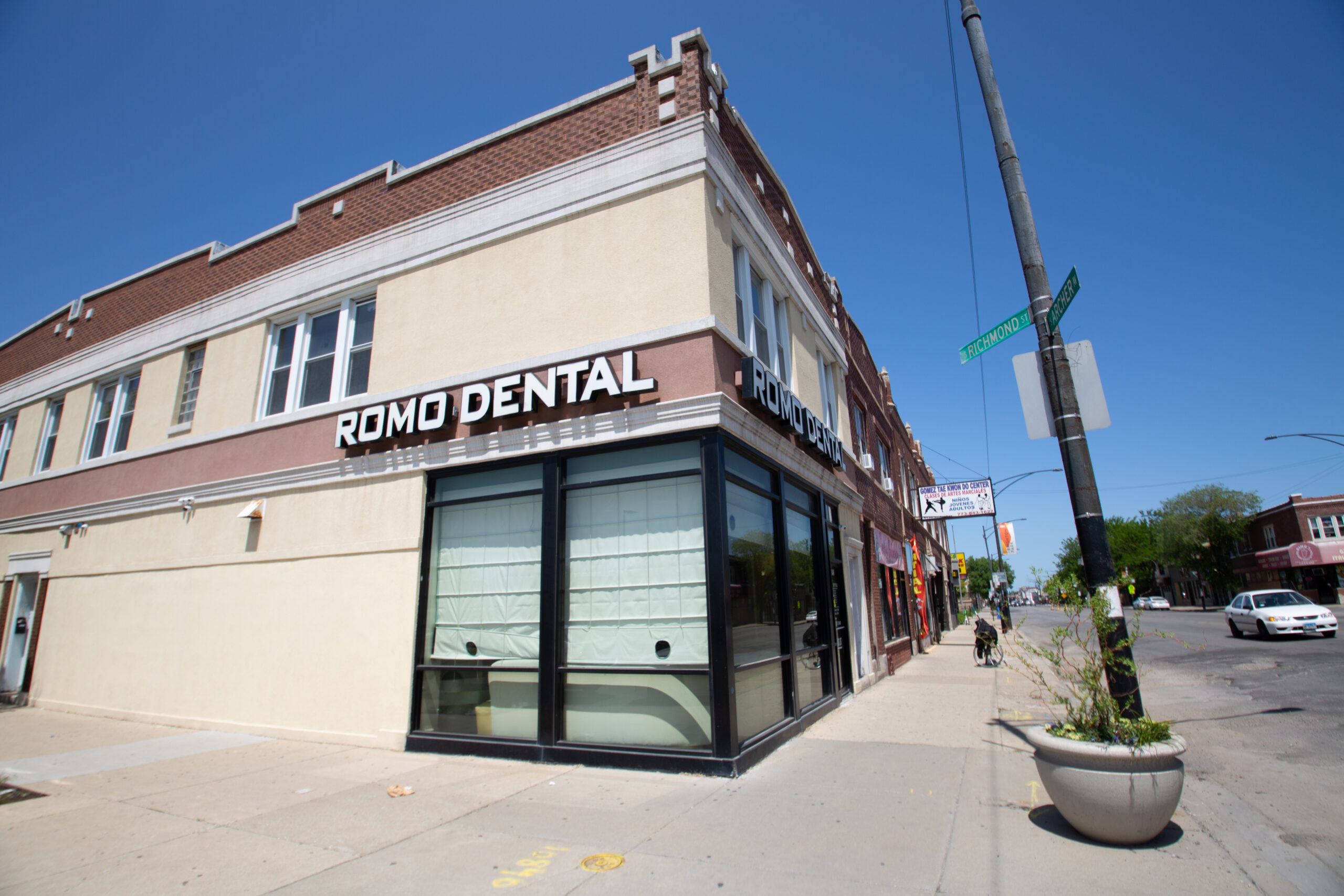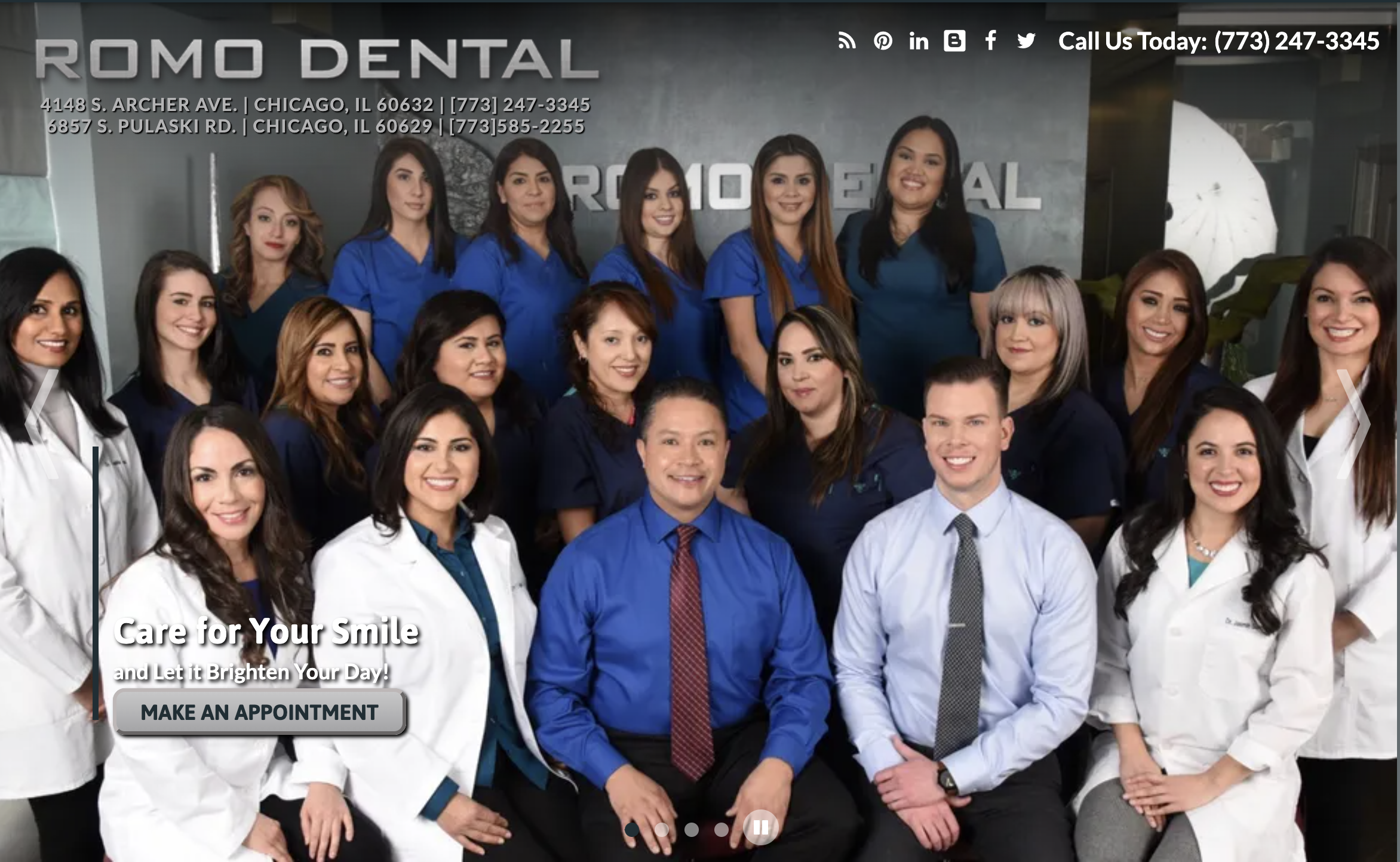 Why Choose Romo Dental?
Experienced Team: At Romo Dental, you will find a team of highly skilled and experienced professionals. Dr. Romo, along with his team, is committed to keeping up with the latest advancements in dental technology and techniques. This ensures that patients receive the most up-to-date and effective dental care possible.

Comprehensive Services: Romo Dental offers a wide range of dental services, from routine check-ups and cleanings to complex procedures like dental implants and orthodontics. Whether you need a simple filling or a complete smile makeover, they have you covered.

Patient-Centered Care: The team at Romo Dental understands that a visit to the dentist can be intimidating for some. That's why they go the extra mile to create a comfortable and friendly environment. They take the time to listen to your concerns, answer your questions, and provide personalized treatment plans that suit your unique needs.

Cutting-Edge Technology: Romo Dental is committed to utilizing the latest dental technology to ensure the highest level of care. This includes digital X-rays, intraoral cameras, and painless injection techniques, all designed to make your visit as comfortable and efficient as possible.

Affordable Care: Dental care is a necessity, and Romo Dental believes that quality dental services should be accessible to everyone. They work with various insurance plans and offer flexible payment options to help you get the care you need without breaking the bank.

Convenient Location: Romo Dental's location on Archer Ave in Chicago makes it easy to reach from various parts of the city, offering convenient access to those in the surrounding neighborhoods.